Step 1

Meet for a Free Consultation
We meet with you to determine if you have enough merchandise for a sale  At this appointment, we will review our contract and answer any questions you may have.
 Upon signing of the contract we will determine a sale date.
Step 2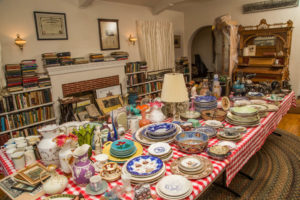 The week of your sale
Don't throw anything away! Our customers love practical household items, beautiful décor and everything in between.

On Monday we enter the residence to begin setting up for the sale. During this time we research any items that may be of value to ensure that our pricing is on target.

The residence will be set up in a neat and efficient manner in order to make it ready for potential customers for the sale.

We advertise the sale with pictures and detailed descriptions, utilizing internet websites, local publications, our own client database and strategically placed signage on sale days.
Step 3

After the sale
Upon completion of the sale an inventory list and payment will be made to you by the middle of the following week.